The simplicity of the mobile app makes a whole difference
Intuitive and simple, the mobile app allows you to select the bottles connected to your Bar.

Based on those bottles, the app, shows you all the options available with those bottles.

One click and done, that's all it takes to get it going.

But wait, your favourity cocktail isn't in the list?

You will be able to add them as well as bottles that haven't been included yet.

Download
Open source makes for open collaboration
The open-source model is a decentralized software development model that encourages open collaboration. A main principle of open-source software development is peer production, with products such as source code, blueprints, and documentation freely available to the public.
Github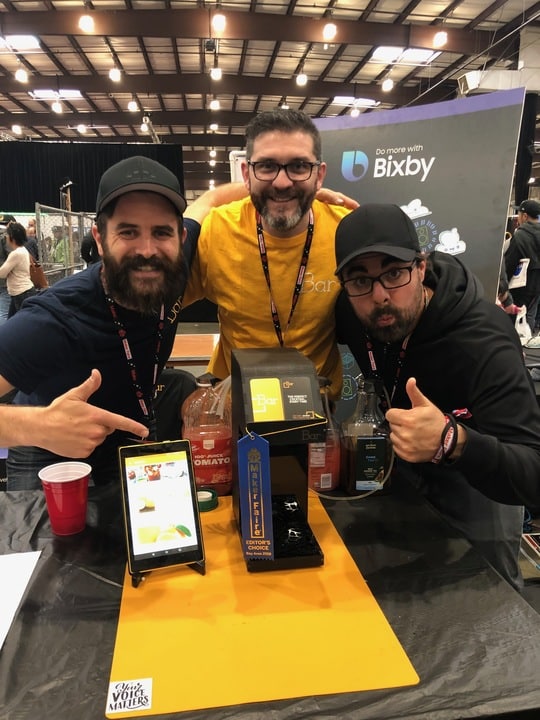 DIY Bar was awarded with the Editor's Choice Award (Blue Ribbon) at Maker Faire Bay Area!
Read more
---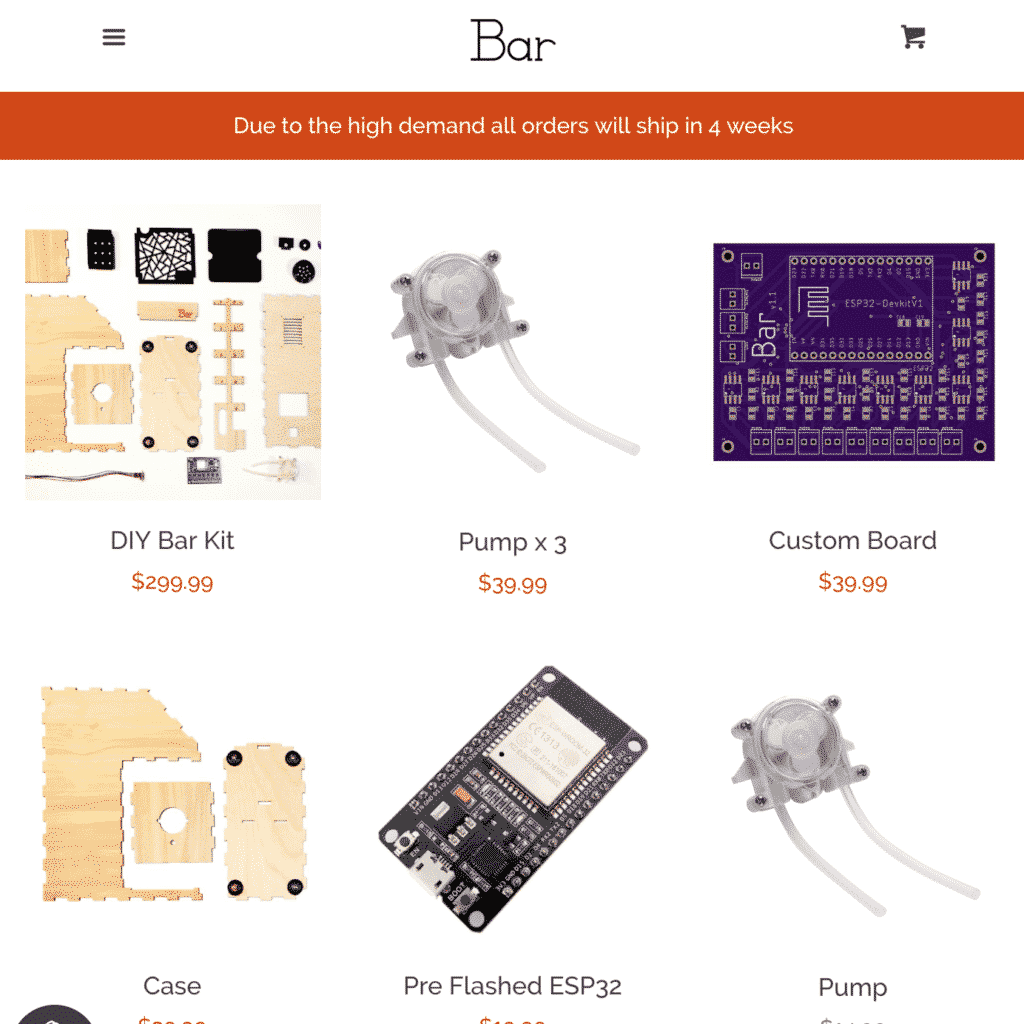 We are Happy to announce that the DIY Bar – Shop is open to everyone. Please be aware that we are still caching up with shipping due to high demand.
Read more
---
We were at World Maker Faire New York 2018! Maker Faire is always a fantastic event and it was very useful to test the mobile app interface with an incredible diverse crowd.
Read more
---